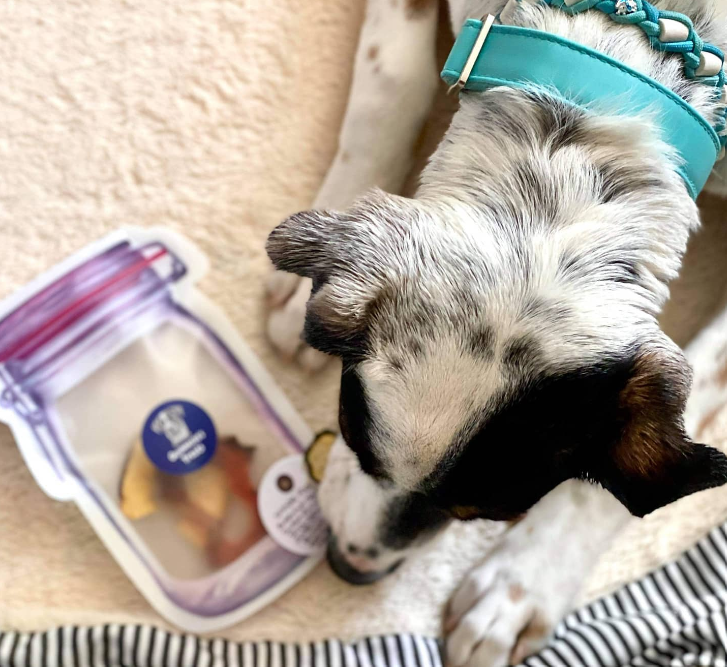 Reusable
Did you know that our Treat Containers are made of food safe-materials, reusable and washable, fridge and freezer safe, Eco-friendly, and Double zipper lock design to keep air out and items fresh.
Find out more
Happiness is the only thing that multiplies when you share it
These treats are just as good for your dog as it is for you! That's the beauty of our variety pack, that it contains all the benefits in one. It's our customers most favourite product 💙
Shop now
As pet parents we strive to give the best for them.
treat your pet with a nutritious goodie
Lightly Dehydrated

We use a dehydration technique at low temperatures to make sure the water is removed which increases the flavour intensity and helps keep the treats lasting much longer

Single Ingredient

What you see is what you get! we made it our mission to take the guesswork out of dog nutrition, so you can save time and make your dogs happy and healthy at any age.

Natural & Fresh

We make our treats in small batches. When you order it takes us about 3-4 days to make. All ingredients used to make our treats can be eaten by you and your pet. Sharing is caring!

No Additives or Preservatives

Being a responsible pet owner has never been easier! These treats have no mysterious ingredients, it is what you can find in a grocery store!